TECHNOLOGY
---
Advancement in technology and innovation is at the core of Precision Geomatics working philosophy. We continually review new technological advancements to assess their ability to add value to our customers. This has moved the company forward in the use of our field equipment, software, office processing and plan production tools. Our focus is to ensure these innovations create value through efficiencies providing both time and cost savings.
Development of tools for our clients to visualize data and make more informed decisions is a focus of our team. We work diligently with various customers reviewing their needs along with changing technology to find the most effective solutions to these requests.
Trimble RTK GNSS, Robotic Total Stations and Scanning
Laptop computers, iPads, smartphones and hand held GPS
Line Locating equipment and various survey tools
4WD trucks, ATV, snowmobile or side-by-sides
Safety SPOT GPS locators and full complement of safety equipment
Office drafting and ensuring usage of current versions of AutoCAD drafting software and MicroSurvey are followed for quality control and plan checking. We also have an external IT firm provide hardware and software support to ensure all our workstations remain current and offer consistency company-wide.
---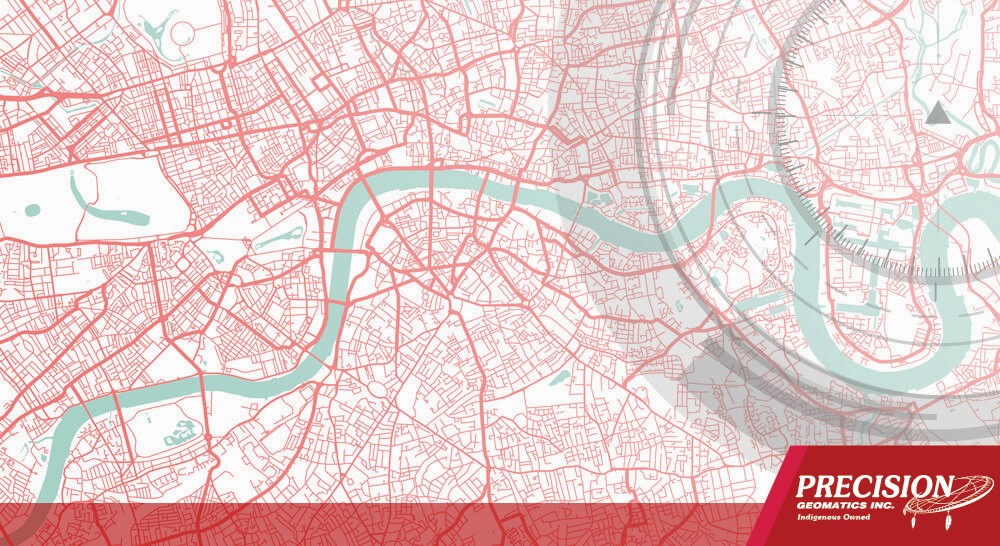 MAPPING SERVICES
We use the most current Photogrammetry and LiDAR technology practices, which enables us to produce accurate and detailed maps for our clients in a timely fashion. Having subscription access to a variety of online website resources, we can source out any public data or remote sensing information necessary to ensure thorough completion of our projects. The available data includes parcel mapping, IHS superpipe and Well Data, aerial/satellite imagery, remote sensing data and Government resources. Precision Geomatics utilizes these data layers to produce topographical maps, photo mosaics or any custom mapping requested by our clients for their use in planning or presentation purposes.
---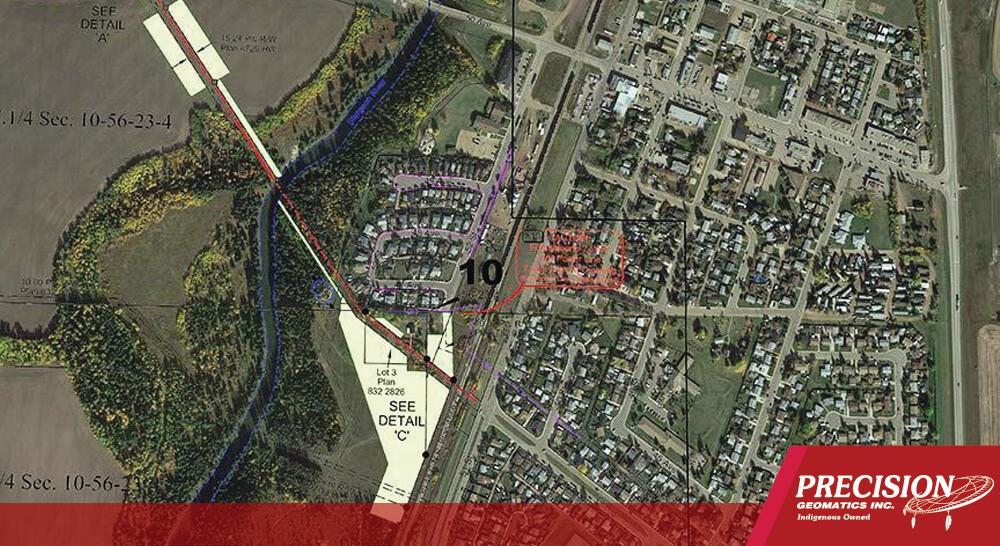 DIGITAL KMZ & GEO-REFERENCED PDF'S
PGI has developed the ability to share our survey data with our customers in easy to access KMZ and Georeferenced PDF's. This allows our customers or consultants to view spatially accurate survey data in the field with a tablet or smartphone to visualize site specific information with stakeholders.
These can be used in scouting, land owner consultation, routing conflict resolution and pre-construction meetings. It also is a valuable project control and progress monitoring tool as these files are updated throughout the project lifecycle.
---

LiDAR
Light Detection and Ranging is a technology used to create high-resolution digital terrain and surface models (DTM/DSM). DTM's (bare earth) represent the surface of the earth with all vegetation and above ground features removed. DSM's (full feature) show all above ground features including the vegetation and structures, and it is now considered one of the most accurate, efficient and cost effective ways to capture large area topographic data.
PGI uses LiDAR data regularly with our customers to assess Wellsites, pipelines, facilities or access routes over larger areas to establish the feasibility of the planned route. We can produce surface models, contours, slope analysis, profiles, hydro analysis, 3D visualizations and fly-throughs. This information is used in planning meetings to identify any construction limitations due to difficult terrain or access making some decisions prior to field staff ground-truthing of a potential route.
Feel free to contact us directly for a more complete demonstration on what LiDAR can do for your organization and reduce your costs!